Bag Gallery
Setting off on a journey: his and hers (mine's the purple one)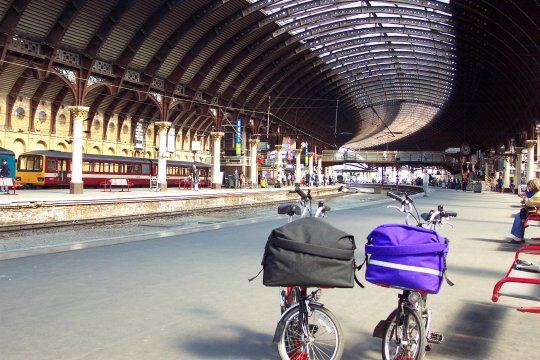 Oh wow! Just look at these fantastic bags - both from Germany:

This one is by Simone Pfliegel...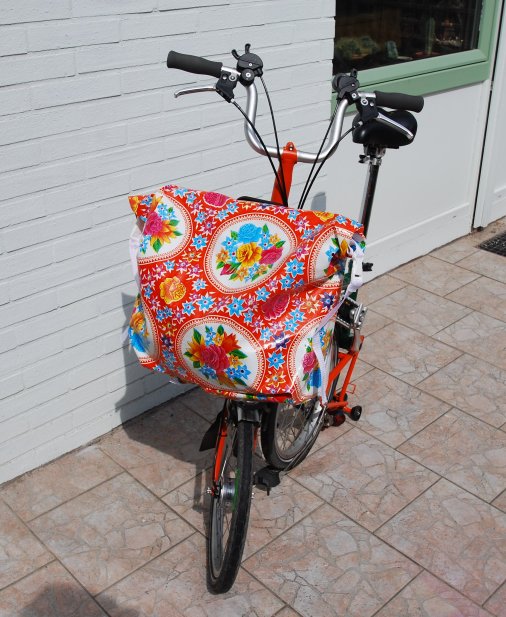 .... and this is made by Stefanie Frank in Berlin:


Jane Henshaw's excellent cowbag and my clearbag at Ventnor: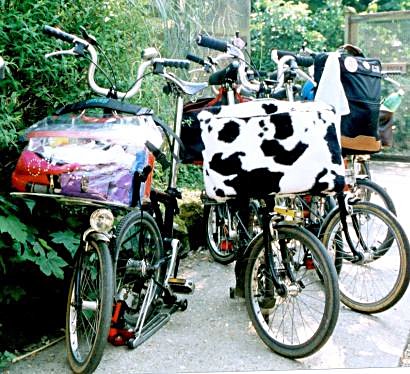 Detail from the back of Ian Platt's magnificent orange effort in Tokyo: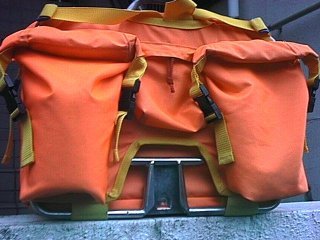 Simon Lapping's marvellous attempt: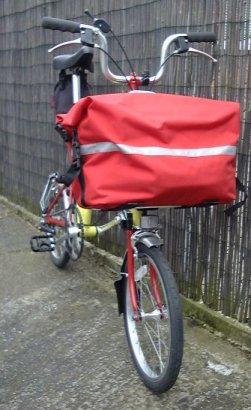 Oh my! Just look at all those bags!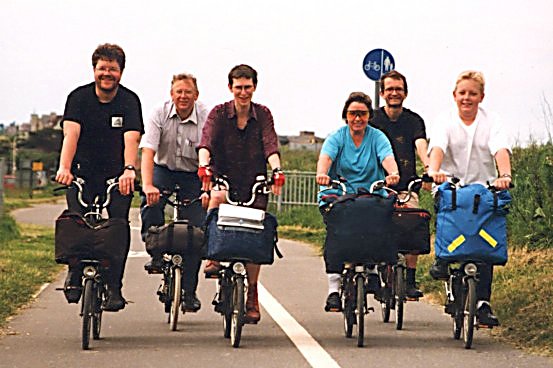 Photo courtesy of Graham MacDermott
Do let me know if you have any bag pictures you would like including here.
Back to bag-main page